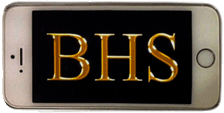 .
il nostro sistema innovativo
Salve , siamo lieti di presentarvi una novità molto utile nel campo Meches , balajage, sfumature di colore ecc.
Fogli di alluminio su supporto plastificato con relativa copertura in trasparenza , completamente riutilizzabile riciclabile .
Alluminio che non sgualcisce lavandolo e quindi riutilizzabile come nuovo.
VANTAGGI: Possibilità di vedere la schiaritura senza bisogno di aprirlo, riutilizzabile per un risparmio notevole , riciclabile a salvaguardia dell'ambiete.
Confezione da 100 fogli con alluminio Goffrato da 18 micron (la goffratura permette di schiarire anche sulla base dove poggia la ciocca)
Misura 12 x 41 cm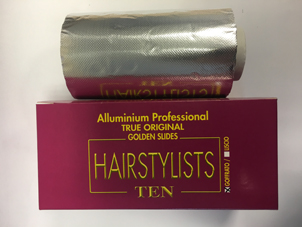 manda messaggio Whats-Zap


< VEDI ALTRI ARTICOLI

hautterfy, moda, Temptu, Tattoo, Henna, Mehandi, Mehndi, Art, Temporary Tattoos, Body Paint, Airbrush, skin, cosmetic, safe, movies, special effects, fashion, beauty, decals, trends, sex toys, parties, graduation nights, face painting, amusement, leisure parks, fun, make-up, halloween, promtional, advertising, photography, family, adult, nude, business opportunities PARRUCCHIERI PARRUCCHIERI ACADEMY ACADEMY PARRUCC PARRU PARRUCCH HAIRSTYLE HAIRSTYLES HAIRSTYLE ON LINE PARUCCHIERI COIFFURES POSTERS , ALBUMS , hairdressers, fashion , beauty , ACCESS , SOFTWARE GESTIONE SALONE FOEN GESTIONE SERVIZI ALAN EDWARDS , AVANT GARDE, BOMS, SAM BROCATO, PATRICK CAMERON BURLINGTONS , WILLIAM GRAY , WIEL EN ELL ESSERS, GUY KREMER, MAHOGANY, MARLIES MOELLER , PAUL NATH , TERENCE RENATI , PERTNERS , RAINBOW ROOM , SANRIZZ , TONI ; GUY , VIDAL, ghd, velecta, oreal, SASSOON , trevor sorbie , LLONGUERAS , HAIR , ESTETICA , SANRIZZ , QUEEN , SALON , ELLE , VOGUE , AMICA , DONNA MODERNA , HCF , TRUCCO , SEBASTIAN INTERNATIONAL, PASSION , WELLA , AVEDA , MATRIX , FRAMESI , JOICO , ZAGARELLI , KEMON , DAVINES , CARLO BAY , JEMS , ROSSANO FERRETTI , LAVORO , JOB , YASAKA , LONG HAIR , MALETTI , VEZZOSI , TAKARA , PIETRANERA , LAVAGGI , COUVET , POLTRONE , ARREDAMENTI , ELLE , AMICA , RAI1 RAI2 RAI3 TMC RETE4 CANALE5 RAI INTERVIEW XTAH LAMINATES SHPRTZ FORTE LAMINATES GEL LAMINATES DROPS SHAPER PLUS GET A GRIP GET IT STRAITT FIZZ FIZZ EXTRA SALON INTERNATIONA , ALTERNATIVE HAIR SHOW
Flat Irons and Pressing Irons, Professional Flat Irons from Solano, ADST ex Ceramic Flat Iron, Infra-Shine, Futura, Ceramik, GAMA, Blue Sapphire, CHI Ceramic Flat Irons, SuperStar, ADST Megas Ceramic Flat Iron, OBS, Unil ceramic flat iron, OBS, HAI Stik Ceramic Iron, andis High temeperature flat iron, Hot Tools, Bio Ionic Pressing Iron, Fromm, HAI Ceramic Flat Irons, HAI 2 Ceramic, Pibbs Turbo Power, Caruso, Jilbere, Tecno Standard, Wigo, BaByliss Pro and ConairPro. Just scroll down to choose from Flat Irons, Crimpers, Pressing Irons, Ceramic Irons, Wavers, Concave Irons and Interchangeable Irons...